A ROUTINE CABBIE-KILLING.
A ROBBERY GONE BAD.
ERIC

ZELMS

WRITINGS.
IS THE FACE OF ARTHUR LEIGH ALLEN?
A MURDERER.
NOT AT ALL.
--------------------------------- addenda May 05, 2015 ------------------------------
DONALD FOUKE MEMORANDUM to SFDP. 11/ 12/ 1969
..... and no more.
----------------------------------------------------------------
THE STINE MURDER.
Official version
When patrol officers Donald Fouke and Eric Zelms minutes later observed a white man walking east on Jackson Street, he was never stopped and questioned. The officers did get a good look at him, they claim.

The man seen by Fouke and Zelms was white, 35 to 45 years old, 5'10", between 180 and 200 pounds, barrel chested, with light-colored, crewcut hair and wearing glasses. The man didn't appear to be carrying anything and no conversation between the man and the officers took place, they say.
But ....

Two days later, on Oct. 13, 1969, the San Francisco Chronicle received a letter from Zodiac containing a portion of bloody shirt and taking credit for the killing. SFPD Inspectors Dave Toschi and Bill Armstrong, who were assigned the case, were shocked to realize the shirt belonged to Stine. Still later, Zodiac would claim he actually spoke with the patrolmen the night of the murder, leading them astray.
The letter ended with another terrifying threat of violence.

"School children make nice targets I think I shall wipe out a school bus some morning just shoot out the frunt tire + pick off the kiddies as they come bouncing out."

Patrol cars and aircraft followed buses to and from schools and armed officers rode onboard for added protection.
+ Everyone agrees on one element of this story: The Zodiac walked North on Cherry Street, towards Jackson, and, Fouke and Zelms were in their patrol car, headed West on Jackson Street. Those who claim that Fouke is lying argue that the Zodiac must have been stopped by police because there was no other way he could have known about two policemen being in the area at that time.
When Fouke and Zelms reached the end of the block, at the corner of Jackson and Cherry, they were flagged down by Armond Pelissetti, a patrol officer walking in the direction the young witnesses at the scene said the killer fled. He informed them that the man they were looking for was white. Realizing they may have just let the killer go, they sped up Arguello and back into the Presidio in an attempt to cut the man off. It was too late. He had disappeared.
+ However, if the Zodiac was simply walking down Jackson Street as Fouke and Zelms drove by in their patrol car, he would have seen two officers in a patrol car in the area and could simply recall that detail later when he was trying to invent a story to make the police look bad.
WHO IS LYING?
+ The ZODIAC movie
reconstructs the
scene thus:
Scene 16

http://www.zodiackillerfacts.com/movie.htm
---Inspectors Armstrong and Toschi confront two patrolmen, officers Donald Fouke and Eric Zelms, who were on duty in Presidio Heights on the night of the cabdriver killing. The patrolmen confess that they had seen a white man matching the killer's description as he fled the scene but did not stop to talk to him because the description broadcast identified the suspect as a Negro Male. Toschi and Armstrong are incredulous and question the stunned officers.---
+ A MOVING MEMORY


"In Memory Of Paul Stine: No Justice For The Dead".


Written by Michael Butterfield on October 11, 2009
Read More:

http://www.zodiackillerfacts.com/blog/in-memory-of-paul-stine-no-justice-for-the-dead/
-----------------------------------------------------------
-----------------------------------------------------------
THE FACTS
On October 11, 1969, saturday, at approximately 9:55 p.m. on the northeast corner of Washington and Cherry Streets in San Francisco a cab driver was killed.
His name was

Paul

Lee Stine

and

was 29

years old

and married

without children.
Mr Stine.
From http://www.zodiackiller.com/Stine.html
Stine's cab was hailed at Mason and Geary Streets, with the intended destination being Washington and Maple Streets near the Presidio. For reasons unknown, the cab ended up at Washington and Cherry Streets, a block away from the original destination.
From
http://www.zodiackiller.com/StineScenes3.html
Stine was shot in the head at point blank range.
The weapon was a 9mm semi-automatic pistol, not the same 9mm used in the Ferrin murder.
Stine's wallet and keys were taken and a large portion of his shirt was carefully torn off.
From
http://www.zodiackiller.com/StineScenes3.html
Bloody fingerprints, potentially of the suspect, were recovered from the vehicle. According to a police document, a pair of men's Size Seven black-leather gloves was also found.
From approximately 60 feet away three teenagers witnesses watched the suspect from the window of a house across the street as he wiped down the cab with a cloth after killing Stine.
From
http://www.zodiackiller.com/StineScenes3.html
They called the police and described a white male, 25 to 30 years old, 5'8" to 5'9", stocky build, reddish-brown hair worn in a crew cut, heavy-rimmed glasses and dark clothing. He was very similar to the suspect observed by Officers Fouke and Zelms.
They last saw him casually walking north on Cherry Street.
From
http://www.zodiackiller.com/StineScenes4.html
Unfortunately, the police dispatcher mistakingly described the suspect as being a black male adult (

if

it

really

happened

so .... )
.
However, the three young witnesses, though hampered by poor lighting conditions and fog during their observation of the crime, worked with a police composite artist to put a face on Zodiac. A few days after the sketch was circulated throughout the Bay Area in the form of a wanted poster (October 13):
From http://www.zodiackiller.com/images/composite1.gif
The witnesses requested the sketch be altered to make it more accurate. Thus another version was made (October 18, five days later):
From
http://www.zodiackiller.com/Composite2.html
More than a month after Stine's murder ( Nov 12, 69 ), Officer Fouke finally came forward about his possible encounter with the killer.
SFPD Intra-departamental Memorandum:
From

http://www.zodiackiller.com/images/fr.jpg
The only two police officers who had reportedly seen the suspect were Eric Zelms and his one-time partner that fateful night, Donald Fouke.
Eric Zelms was killed in the line of duty on January 1st, 1970.

But where

is the declaration

of

Eric

Zeims
about what happened

that night

?
-------------------------------------------------------------
addenda october 26, 2012
MRS ZELMS SAID:
from:

"FOUKE & ZELMS: Zodiac Victims"

, Post by Michael Butterfield
http://www.zodiackillerfacts.com/forum/viewtopic.php?f=21&t=543
+ Mrs. Zelms reportedly stated that her husband had confessed that Fouke was the one who wanted to lie about the stop. Zelms also was so distraught by this failure to stop the Zodiac that he carried the composite sketch with him daily in search of the killer.
+ Zelms reportedly told his wife that he and Fouke had spoken to the killer,
"face to face,"
and that the man was calm and answered questions. Fouke refuted her claims as politely as possible.
"I don't know when (Eric) talked to the Zodiac because he was in the car with me and we never stopped."
Fouke recalled that Zelms had not seen the man that night and that they did not discuss the sighting until later that evening.
"Well, Zelms was riding along with me and didn't say anything. It's the only time that Eric Zelms and I worked together that I remember,"
Fouke said.
"In the station I think I asked Eric, 'Did you see the guy? The white guy?' and he said something to the order of, 'No.'"
Fouke was bothered by the failure to notice the suspect.
"To me, he should have been seeing him. That's one of the reasons why I wrote I don't know if he saw him or not."
Much more in the link mentioned previously.
-------------------------------------------------------------
D. Fouke adamantly denied the Zodiac's version of events.
NOVEMBER 9, 1969. ZODIAC´S LETTER
+ The Zodiac followed with another letter postmarked November 9, 1969. In six pages of rambling text, the killer declared that he was angry with police for

"telling lies"

about him and that he would

"change the way the collecting of slaves"

by staging his crimes to appear to be

"routine robberies, killings of anger and a few fake accidents."

The Zodiac also refuted police claims that he had left fingerprint evidence behind at the scene of the Stine murder, and, he announced that he was wearing a disguise during his crimes. The letter included a formula to build a fertilizer bomb and a hand-drawn diagram of the proposed device:
"p.s. 2 cops pulled a goof abot 3 min after I left the cab. I was walking down the hill to the park when this cop car pulled up & one of them called me over & asked if I saw any one acting suspicious or strange in the last 5 to 10 min & I said yes there was this man who was runnig by waveing a gun & the cops peeled rubber & went around the corner as I directed them & I disapeared into the park a block & a half away never to be seen again."
AND ARTHUR LEIGH ALLEN?
"the man most investigators believed was the Zodiac"
Arthur leigh Allen. 1967 driver s California license B672352.
It is clear that

her face

is not what

witnesses

described

.
THEN
+
Why
people
stubbornly
pursue him
and
charge him with
the crimes
?
+ Why

Eric Zelms

not

support

the declaration of

Donald

Fouke?
+ Why
Eric
Zelms
has not left anything
written
?
+ Why do

people think

that

there is a murderer

Zodiac

when it is clear

that they are

two different persons

(

father and son

or

older brother and

little

brother, by example)?
--Who
calls himself
ZODIAC is a liar.
--He does not do
what it says.
--No

hunting

,

do not put

bombs

,

not

attacking

school buses.

he dresses

so

ridiculous

to commit

his

third crime

and

cowardly

killing

a taxi driver

.

He threatens

but his criminal

activity

is reduced

more and more.

He does not

like killing

,

he likes

SHOWBIZ.
--He is the heir
of
someone much
more
evil
and
determined to kill.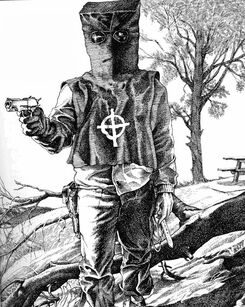 It's ridiculous
,
is the work of
a beginner.
--The first two

crimes

were done by

someone who

did not hesitate

.

His acts

are firm

and determined

.

He

does not dress

ridiculously
and

their victims

believe

that he

is

a POLICE OFFICER
.

he

does not speak or

converse

with

their victims

.

--He

"removed"

the man

and kills

the sinful woman who

was

a sinful place

.

This

is

the person

I call

PRE

-

ZODIAC Killer

.
The Zodiac Killer
is
a copy or substitute of the
real murderer
.
------------------------------------------------------------
Return to
analyze
what the
murderer
does
----------------------------------------------------------------------------------------------
Victims confirmed (in California, USA).



1968:
+December 20, Lake Herman Road, Vallejo: David Faraday and Betty Lou Jensen (shot outside a car):
David Faraday, age 17 (shot in the head)
Betty Lou Jensen, age 16 (shot five times in the back as she fled)
........ Other sources have speculated that Zodiac wasn't responsible because

no taunting letters or phone calls were received until months after the murders.

However, when Zodiac finally took credit for this attack, he provided many details that were not known to the general public. Perhaps Zodiac's sense of fulfillment following the Faraday-Jensen murders was so strong that

he didn't feel the need to immediately brag to the news media.
http://www.zodiackiller.com/FaradayJensen.html
1969:
+July 4, Blue Rock Springs, Vallejo: Michael Mageau and Darlene Ferrin (shot while seated in a car):
Michael Mageau, age 19, was shot 4 times (shot in the face, neck and chest; survived)
Darlene Ferrin, age 22, was shot five times
Thinking it was a

police officer

, the couple had their identification ready. Without warning, the man began firing at the couple. After five shots were fired, the man walked slowly back to his car. Mageau screamed in pain, at which point the man returned and fired two more shots into each victim. It was at this point that Mageau got a look at him. The man was white, 5'8" to 5'9", late 20s to early 30s, stocky build, round face and brown hair.

No conversation between.
http://www.zodiackiller.com/FerrinMageau.html
Not content

with

the murder

of

Michael

and

Darlene

,

that night

came

the

Zodiac

Murderer

,

at 00:40

am

,

at

a telephone booth

located

near the

place

which he called

:

Vallejo

Police Station

.

The operator

Nancy

Slover

, who first

responded

,

said that

the voice

of the murderer

was so

devoid

of accents and

bumps,

while

gently but

forcefully.

The opening words

of the murderer

were

these

:

"

I want to report

a double murder

.

If you

walk

a mile

east on

Avenue

Parkway to

the public park

,

find

two young

in a

brown car

. "

Shocked,

Nancy

tried to

interrupt

to

get

data but

the murderer

spoke louder

and continued

until the end

in a

serious

tone

and provocative

with the words

:

"

They have

been shot

with a

9mm

Luger

.

I

also

killed

the boys

last year.

Goodbye. "
Meanwhile

Dean

, husband

of the late

Darlene

,

just out of the

Caesar

's Palace

(

worked

there

)

and

was

driving home

along with some

colleagues

and a few

bottles constructed to

celebrate

July 4th

.

Upon arrival,

Dean

saw that

Darlene

was not

and soon

the phone rang

at 01:30

am.

A friend

of

Dean

answered

the call

but only

heard a few

gasps

.

So did

Dean

's parents

,

who

fifteen minutes later

received a

call that

just

heard

gasps

.

Finally

the

phone rang

at the home of

Dean

and

gasps

sounded again

.

Dean

would have wanted

to

try

some joker

,

but

the police who

arrived home

shortly after

the gasps

on the phone

,

he was informed that

his beloved

and unfaithful

wife had been murdered

, thus being

clear that those

agonizing

gasps

should belong to

Darlene

murderer

...
http://www.carpenoctem.tv/zodiac/vallejo.html
It appears that
the murderer
chases
sinful women
and
knows
them
well.

... and

then someone comes along who

makes

jokes in bad taste.
+September 27, Lake Berryessa, Napa: Bryan Hartnell and Cecilia Shepherd:
Bryan Hartnell, age 20, (stabbed six times , but survived)
Cecilia Shepard, age 22, (stabbed 10 times, five in the front

and five

in the back

;

survived

, but later died at a hospital)
Lake Berryessa, Napa. Map.
According to the police report, the couple was relaxing on a blanket at a very remote location by the lake. Shepard noticed a man approaching them wearing an

unusual costume

and holding a gun. He appeared to be more than 6'0" tall with a heavy build. The man claimed he was a prison escapee from either Montana or Colorado and needed money and a car to flee to Mexico. Hartnell offered his wallet and car keys, which weren't taken.
After several minutes of conversation

, the man

tied the couple

with plastic clothesline and began

stabbing

them. Hartnell was attacked first, then Shepard. After the assault, the man walked casually away from the scene. After several minutes, a nearby fisherman heard the couple screaming and alerted park rangers. By the time help arrived, Shepard and Hartnell had managed to untie their restraints.
http://www.zodiackiller.com/ShepardHartnell.html
+October 11, Presidio Heights, San Francisco: Paul Stine:
Paul Stine, age 29 (shot once in the head inside his taxi)
-------------------------------------------------------------
One

hates women

and wants to kill them,

and the other

hates

killing
(Zodiac
did

not

see

Cecilia

's face

and

stabbed

her

in the back)
but wants
fame

or

he needs to

influence people

to feel

that is mighty.
The

first murderer

got what he wanted

and did not want

to continue

, and the second,

called

Zodiac

,

wanted to continue

but

neither knows nor

likes to kill

.
Everything

began and ended

here

:

+Blue Rock Springs, Vallejo: With Michael Mageau and Darlene Ferrin.
The
first murder
was
only a test
(Lake Herman Road, Vallejo)
.
+ Are the
two monsters
continue to live
in
Vallejo
?
+ Five
murders
to hide
the real reason for
one murder
?
Personally I think it

there is only one

person with

reasons

to kill

,

and

logically

thought

the police

he was the murderer

,

but he

seems to be

so weak

and

his alibi

was so good that

they forgot

him.

But

he's not a

murderer

,

he

is very weak

and fame

and the power

liked

him and he

invented

the

Zodiac

and

tried to continue

killing

,

and finally he

was satisfied

with

a bloody shirt

that

could

divide

into pieces

to prove its existence

without having to kill

again and again

.
END.
-------------------------------------------------------------
Sources:
http://criminalminds.wikia.com/wiki/The_Zodiac_Killer
http://www.zodiackillerfacts.com/case.htm
http://www.zodiackillerfacts.com/blog/in-memory-of-paul-stine-no-justice-for-the-dead/
http://books.google.es/books?id=bnnZo5NBBTwC&pg=PA95&lpg=PA95&dq=dean+ferrin+zodiac&source=bl&ots=YOFOP6P309&sig=ckyJAc9zcFVjuUgOjd2hdHkv-uM&hl=ca&sa=X&ei=HC14UN7bGo66hAf1_ICIAw&sqi=2&ved=0CFsQ6AEwCA#v=onepage&q=dean%20ferrin%20zodiac&f=false
http://www.flickr.com/photos/comtessedespair/2363712743/
VICTIMS
http://www.zodiackiller.com/Stine.html
http://www.zodiackiller.com/FerrinMageau.html
http://www.carpenoctem.tv/zodiac/vallejo.html
http://www.zodiackiller.com/FaradayJensen.html
http://www.zodiackiller.com/ShepardHartnell.html
Addenda
http://www.zodiackillerfacts.com/forum/viewtopic.php?f=21&t=543
http://www.visualhollywood.com/movies/zodiac/about6.php
http://www.zodiackillerfacts.com/gallery/thumbnails.php?album=57
http://1.bp.blogspot.com/_FqCI9fIBwao/TS-RL0sWC8I/AAAAAAAAAEQ/tnmU1W931Eg/s1600/Allen+licence.jpg
----------------------------------------------------------------------------
----------------------------------------------------------------------------
Goodbye from Spain
JSP.
Currently,
the place.
capture from

http://www.flickr.com/photos/comtessedespair/with/2364544962/#photo_2364544962
http://www.youtube.com/watch?v=YVweiOfGJ5A